Need a Quote? Have A Question?
Service Locator
Service Locator
Where to Buy
Where to Buy
Where to Buy
Reduce your operating costs and calculate the savings on your system
Click the App to Download and Install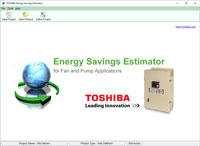 Toshiba Energy Savings Estimator
Toshiba's heavy duty S15 adjustable speed drive is a compact and high performance drive designed for controlling a wide range of variable and constant torque applications for multiple industries. This micro-drive is capable of working with permanent magnet (PM) motors, which allows a much greater flexibility in selecting a motor for an application. In addition, expanded PID control allows a greater level of precise control and operation of difficult level control applications. No other micro-drive delivers such reliable performance and extensive capabilities at such a competitive cost.
| | |
| --- | --- |
| Compact Design | Separates the S15 from the competition, as one of the smallest drives offered in the industry. The compact design allows the unit to be installed in areas with limited space, allowing users more real estate when running applications. |
| Easy Installation and Programming | Allows the user to install and program the S15 drive with minimal downtime. Din Rail kits allow users the option of easily mounting the drive onto a pre-existing DIN inside of a cabinet or on a panel. The addition of the +SU terminal to the S15 allows for the end user to power the drive control section using a simple 24 VDC power supply. This allows startup technicians to program the drive without having to have 230 V, 460 V, or 600 V three-phase power available. |
| Tough Environment | Conditions are no problem for the S15. Designed to withstand extreme temperatures, the S15 can operate in temperatures of up to 122°F (50°C) without derating and can also be configured for use in temperatures above 122°F (50°C) with a de-rate. |
| Superior Control | Allows the user ultimate application flexibility. Toshiba's advanced vector-control algorithm offers speed regulation of 0.1% sensor-less. Energy saving, user selectable V/Hz patterns make the S15 a smart choice for any application. |
| Heavy Duty Performance | Separates the S15 from the competition. Offering one of the toughest micro-drive overload ratings in the industry, the S15 is rated for 110% of its full-load amp rating for continuous operation and 150% for up to one minute. |
Product Image Gallery