Need a Quote? Have A Question?
Service Locator
Service Locator
Where to Buy
Where to Buy
Where to Buy
Reduce your operating costs and calculate the savings on your system
Click the App to Download and Install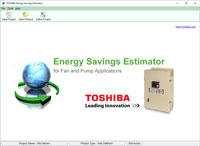 Toshiba Energy Savings Estimator
The durable AS1P adjustable speed drive (ASD) outdoor assembly is a short lead time product that is available at a much lower cost than the other AS1 assembly options. The AS1P offers limited options to ensure its low price and quick ship time. These options include line reactors, surge arrestors, and a maximum of two door-mounted control options. All units have a NEMA 3R free standing enclosure.
This product line has a unique advantage to capitalize on economies of scale within the AS1 manufacturing line. As the sales volume increases, TIC will be able to lower the sales price of the AS1P, extending the savings to the customer.
Available Installed Options:
Input Line Reactor
Surge Arrestor
Door-Mounted Selector Switches
Door-Mounted Push Buttons
Door-Mounted Pilot Lights
Three-Contactor Bypass
Product Image Gallery