Need a Quote? Have A Question?
Service Locator
Service Locator
Where to Buy
Where to Buy
Where to Buy
Reduce your operating costs and calculate the savings on your system
Click the App to Download and Install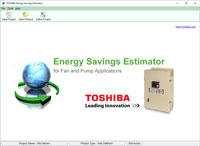 Toshiba Energy Savings Estimator
The H9 adjustable speed drive is the most advanced heavy duty drive ever offered by Toshiba. It is a blend of a robust power platform and a state-of-the-art control scheme. With its dual 32-bit processor controls, the H9 provides the ability to operate the toughest of applications while still maintaining a high level of control.
Product Image Gallery