P9 Pump Drive with VLP Technology®
Need a Quote? Have A Question?
Service Locator
Service Locator
Where to Buy
Where to Buy
Where to Buy
Reduce your operating costs and calculate the savings on your system
Click the App to Download and Install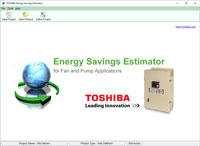 Toshiba Energy Savings Estimator
The Toshiba P9 low voltage adjustable speed drive is a revolution in pump control. By incorporating Toshiba's proprietary, ground-breaking Virtual Linear Pump (VLP) Technology®, the P9 directly, precisely, and linearly controls pressure, temperature, or flow. The P9 eliminates many obstacles users thought were an integral part of pump control and sets a new standard in ingenuity, performance, and ease-of-use for the pump industry.
Key Features
P9 VLP Technology is a Toshiba proprietary pumping algorithm to improve upon PID style pump control
VLP Technology allows for equal load sharing among multiple pumps in parallel allowing for exponential energy savings through the Affinity Laws for centrifugal fans and pumps
Read More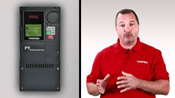 The Toshiba P9: Revolutionizing the Pump Industry Video >
Product Image Gallery