Need a Quote? Have A Question?
Service Locator
Service Locator
Where to Buy
Where to Buy
Where to Buy
Reduce your operating costs and calculate the savings on your system
Click the App to Download and Install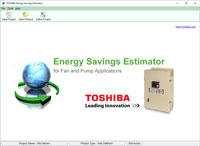 Toshiba Energy Savings Estimator
The Toshiba QX7 adjustable speed drive is designed for HVAC applications where harmonic content is critical to the power grid. The QX7's patented 18-pulse design is the most sensible solution for the high demands of the HVAC industry, eliminating the need to add other filters and costly isolation transformers.
Product Image Gallery