Need a Quote? Have A Question?
Service Locator
Service Locator
Where to Buy
Where to Buy
Where to Buy
Reduce your operating costs and calculate the harmonic impact on your system
Click an App to Download and Install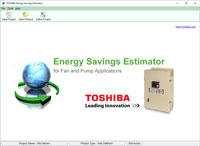 Toshiba Energy Savings Estimator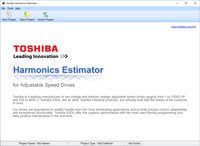 Toshiba Harmonics Estimator
The T300BMV2 is an excellent cost-effective solution utilizing aluminum magnetics and optional input control section. The latest MV2 digital control platform is employed using multi-level Pulse Width Modulation with Neutral Point Clamping technology. This advanced technology, combined with aluminum magnetics, allows for reduced component count, smaller footprint and ultimately lower costs.
| | |
| --- | --- |
| Innovative Small Footprint Design | Decreased component count, reduces overall cost to provide an economical solution for use in many applications. |
| Integrated Aluminum Isolation Transformer | Phase shifting transformer simplifies the design, reducing overall installation footprint and overall harmonics. Toshiba's integrated transformers meet or exceed IEEE 519-2014 harmonic standards. |
| Medium Voltage IGBT Technology | The T300BMV2 pairs advanced transistor technology with a robust multi-level topology, controlled by one of the fastest industrial processor in the market. |
| Five-Level PWM Output | Closely simulates a true sine wave by employing several layers of switching devices to provide a smooth output waveform to the motor. |

Product Image Gallery