Toshiba Monitoring System (TMS)
Need a Quote? Have A Question?
Service Locator
Service Locator
Where to Buy
Where to Buy
Where to Buy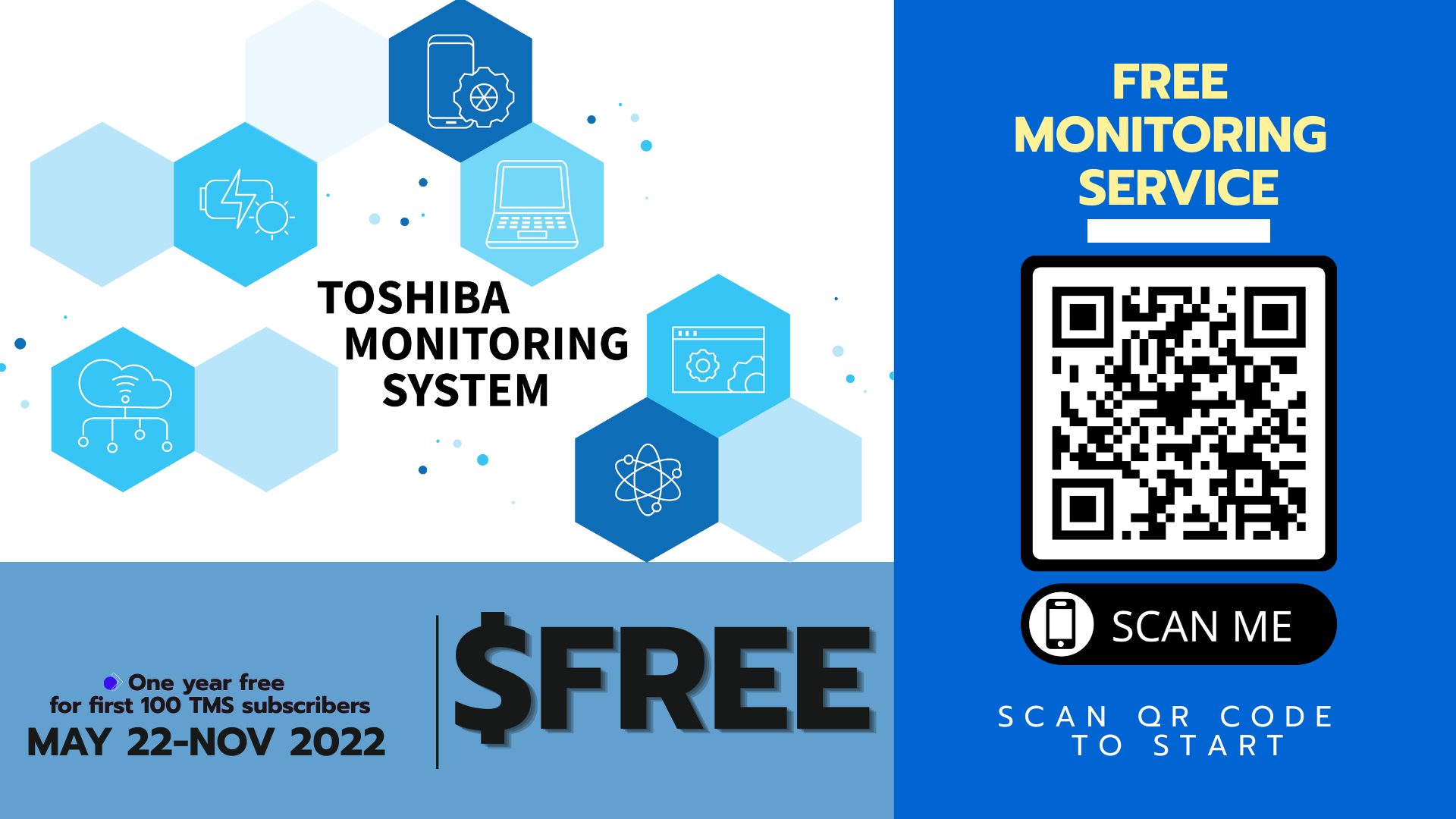 Visit The Spinex Marketplace


Toshiba's Monitoring System (TMS) is a cloud-based remote monitoring service that allows Toshiba's experts to monitor your uninterruptible power systems (UPS) twenty-four hours a day, seven days a week. The TMS adds another monitoring layer on top of your existing monitoring solution. Toshiba's experts will be able to monitor your UPS assets and help maximize uptime of your critical applications. The TMS provides peace of mind by quickly resolving any issues that could compromise uptime before they occur. As a bonus, Toshiba experts analyze UPS data and provide recommendations for service maintenance and UPS upgrades as your business expands. Toshiba sees value in connecting your Toshiba UPS assets to track UPS health, maximize uptime, provide faster service by immediate fault identification, environmental monitoring, data analytics, and many other services.
Features:
24/7 remote access to your UPS using a standard web browser
Alerting system in case of UPS event to your cell phone (SMS) or by email
Redundant monitoring solution to your existing monitoring system
Faster service by immediate fault identification
Technology:
The TMS uses RemotRadar Cloud, an IoT platform, as its underlying technology which allows machine-to-human interaction, ie. UPS-to-TMS interaction. This allows for Toshiba experts to safely monitor your UPS 24/7.
Combined with RemotEye 4, Toshiba's UPS IoT-Ready edge card, it provides a secure connection to RemotRadar Cloud via MQTT, a lightweight data transfer protocol. It also utilizes the latest one-way (ASSET-To-TMS) authentication and encryption for a secure connection and data encryption that is more secure than VPN. This means that that RemotRadar Cloud/TMS does not interrogate the UPS and does not go into your network.
Network Requirements:
Network Protocol: MQTT
Network Port: Network configured for outgoing communication on port 8883 (MQTT)
Subscription Plan: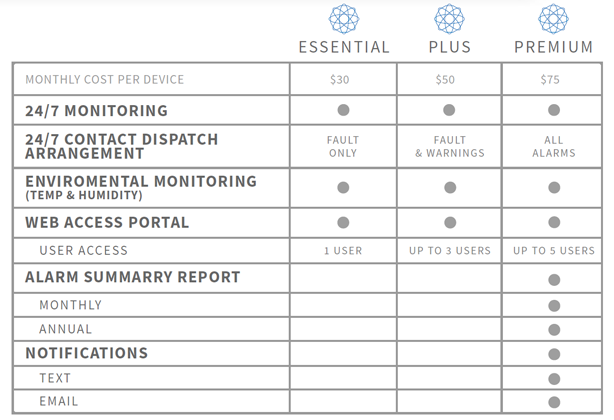 Contact:
If you want more information about this service please email us at tic-ped-tms@toshiba.com or call 1-877-867-8773
Product Image Gallery