Through training, hands-on testing, and demonstration, our courses will equip you with the knowledge and skills necessary to safely troubleshoot, repair, and commission our complete line of industrial solutions. We offer basic and advanced blended learning programs that can be customized to suit your individual needs and applications.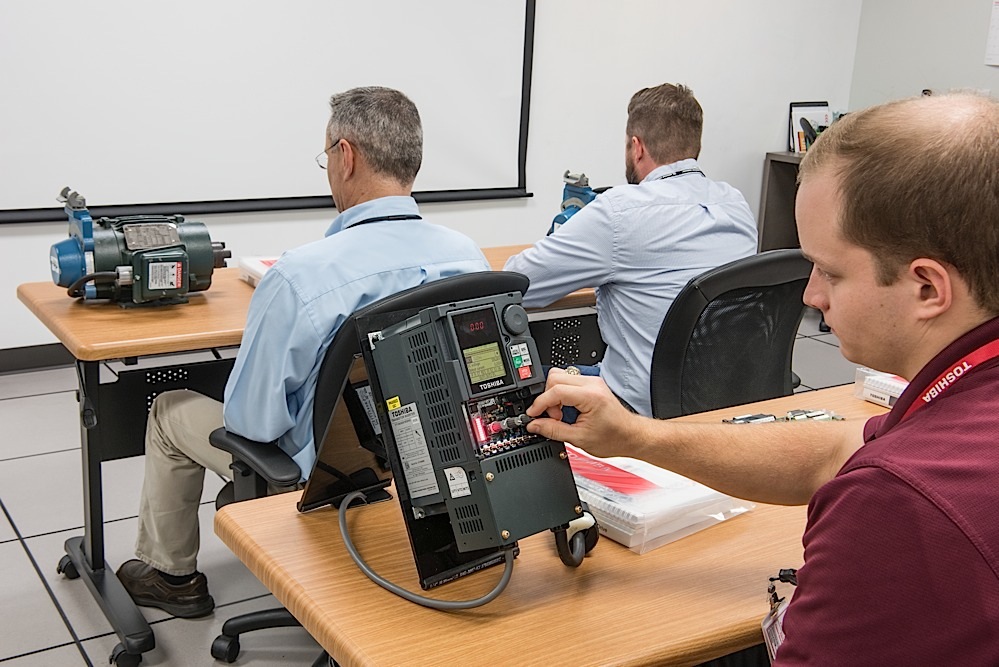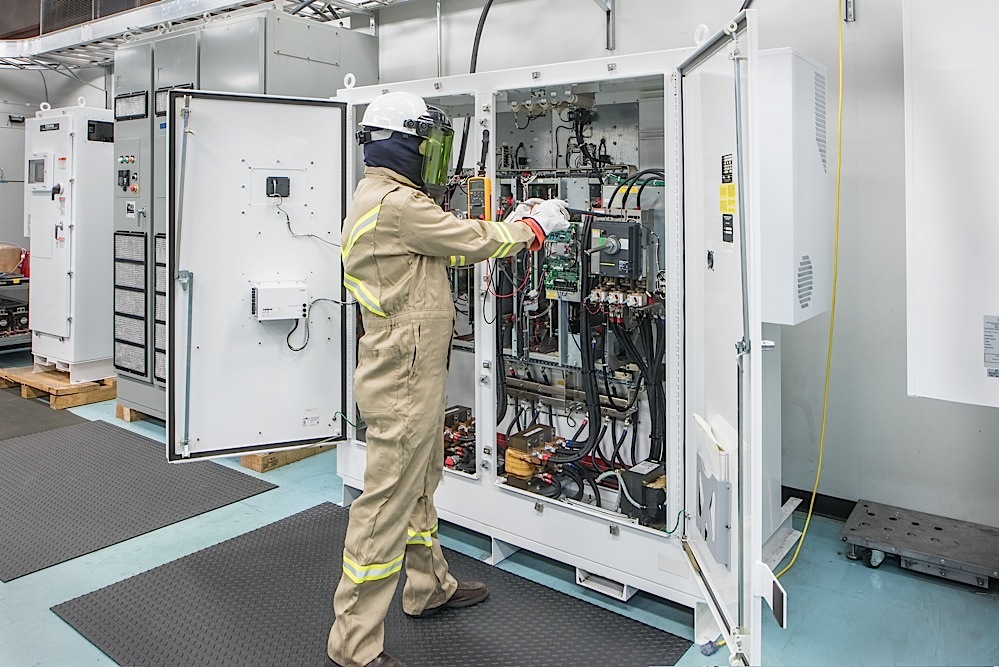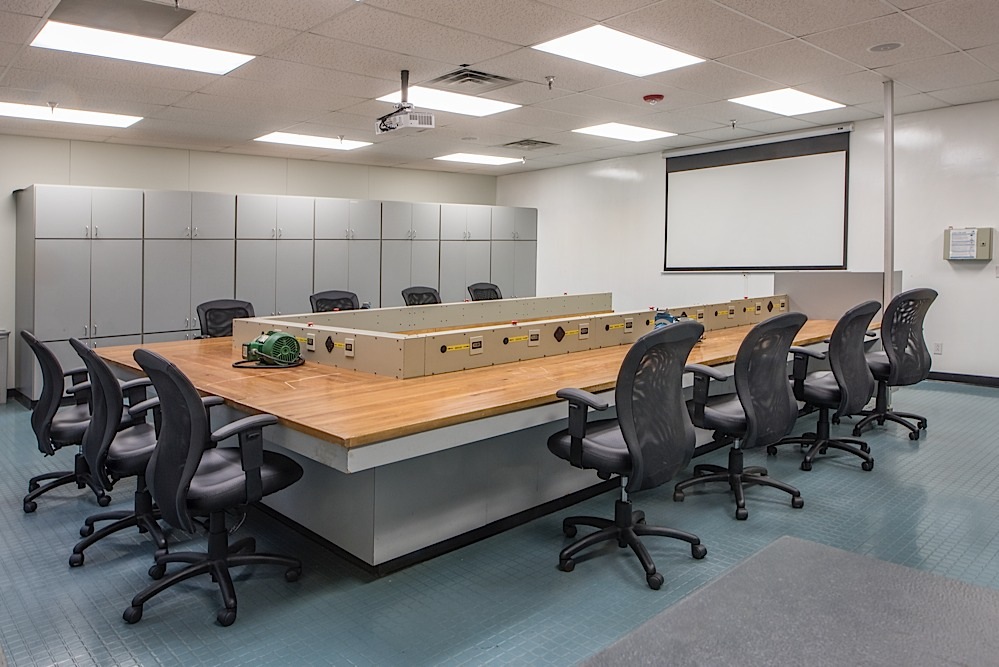 Field Service Training Classes
Field Service Training Schools for 2022 Adjustable Speed Drives & Motor Controllers
Course Name
Equipment Covered
1st Quarter
2nd Quarter
3rd Quarter
4th Quarter
AS3 Troubleshooting & Repair
AS3
May 9-13
Aug 15-19
Nov 7-11
Mar 28 - Apr 1
Jun 20-24

Plus Pack Troubleshooting & Repair
HX7+
Apr 4-8
Oct 10-14
Feb 14-18
Aug 1-5
G9/H9/Q9/P9/AS1 Troubleshooting & Repair
VF-AS1/P9/
G9/H9/Q9
Apr 25-29
Feb 7-11
Jun 13-17
Sep 19-23
W7/HX7 Troubleshooting & Repair
W7/HX7
May 16-20
Nov 14-18
Sep 12-16
T300MV2 Medium Voltage Overview & Familiarization
T300MV2 & MTX2
Jan 18-20
Jul 12-14
May 24-26
Nov 8-10
JKSSS+-MV/TE-H/TX Series LV T-Shooting & Repair
JK/TE-H/TX Series SSS
Mar 15-17


Nov 1-4
Sep 27-30

Training for other Toshiba products not listed are available by request.

Training Enrollment: Click link to Training Enrollment Form
Customized training course inquires, contact Training Coordinator 713-466-0277 ext. 3522 or email: tic-asd-training@toshiba.com.
Contact the Field Service Training Team
855-803-7092
---
For UPS Training ONLY, Please click here to fill out a training form and email: rick.valenta@toshiba.com.
Please include purchase order or payment information with registration.
UPS Training Phone: 1-855-803-7092 (ext. 3992) )
---
Training FAQ
Have a question? Training FAQ
Hotels
Toshiba International Corporation (TIC) does not recommend any particular hotel or chain. The below list of hotels are in close proximity to TIC and may offer Toshiba discounted rates. In order to receive the Toshiba discount, please contact the hotel directly and inform them you are attending TIC training upon booking. Some hotels offer shuttle service to and from TIC, please check with specific hotels for arrangements and/or amenities.
Wyndham I-10 West
14703 Park Row
Houston, TX 77079
Ph: 281-558-5580


Note: *Shuttle Service Available
Staybridge Suites West *
1225 Eldridge Enclave Parkway
Houston, TX 77077
281-759-7829

Embassy Suites Corridor
11730 Katy Freeway
(I-10/Kirkwood)
Houston, TX 77079
Ph: 281-531-7300
Holiday Inn West Energy Corridor
(South side of I-10)
1112 Eldridge Parkway
Houston, TX 77077
281-679-6900

Holiday Inn Express & Suites
12323 Katy Freeway
Houston, TX 77079
Ph: 281-493-5626
Fax: 281-493-2907
OMNI Westside
13210 Katy Freeway
(I-10/Eldridge)
Houston, TX 77079
281-558-8338
Hilton Garden Inn Houston NW
America Plaza
14919 Northwest Freeway
Houston, TX 77040
713-896-6700