MORE RELIABLE• MORE ROBUST• MORE EFFICIENT
Trust Toshiba as the #1 Leader in Large Steam Turbine Generators in North America
There's a reason Toshiba is the largest Steam Turbine Generator provider in North America for large units (200MW).* Since our first North-American delivery in 1967, our customers trusted us to deliver the most robust and reliable steam turbine manufactured to date. Our dedicated engineering and support teams work closely with our clients from concept design to construction, and lifetime operations, providing timely responses drawn from our experience and our extensive knowledge of turbine technology.
Steam Turbine Product Lineup
Features
Output
Specifications
TX-8
Tandem Compound Four Flow
TX-6
Tandem Compound Four Flow
TX-4
Tandem Compound Double Flow
TX-2
Tandem Compound Single Flow
TX-2G
Tandem Compound Geared Single Flow
TX-1
Single Casing Single Flow
State-of-the-art technologies are applied to each Toshiba steam turbine, providing the highest performance and reliability.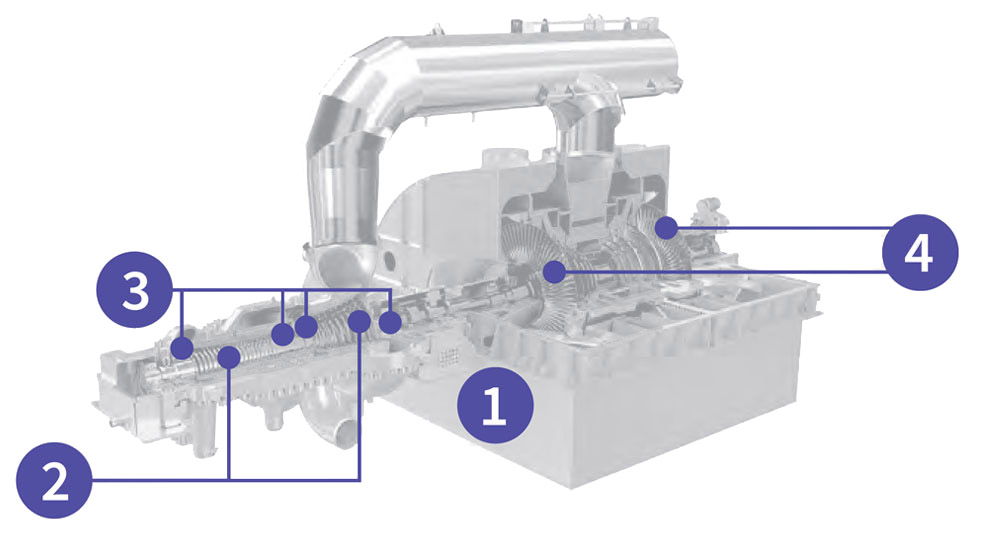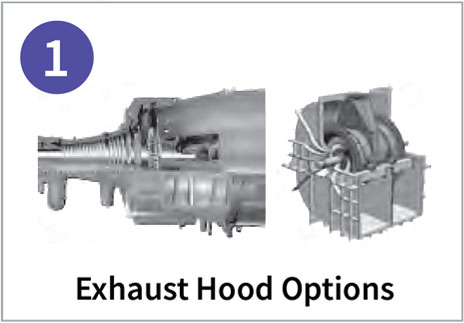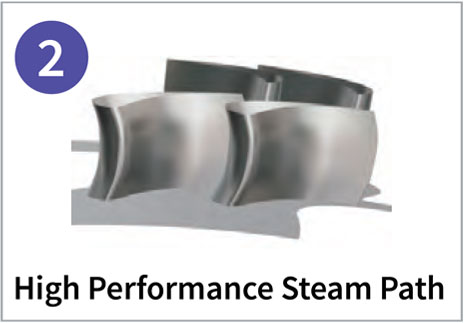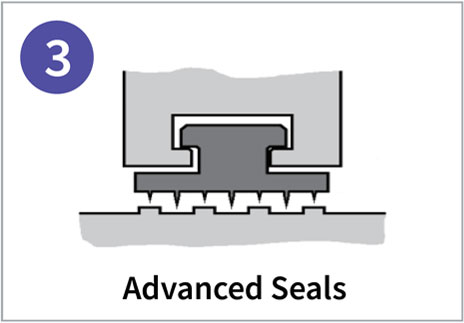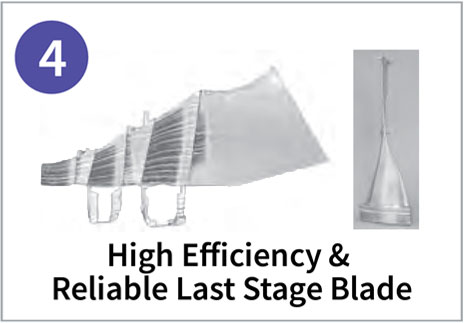 Toshiba's product lineup is a reflection of our deep understanding of the STG market enabling us to offer innovative customized solutions to meet customer specific requirements. Whether energy is needed for industrial applications or for public electricity generation, we possess all the capabilities needed to meet your exact energy demands. We look forward to assisting you with your custom STG needs.
Roll over the highlighted numbers above to view details