We are performing scheduled maintenance on our servers 03/02/2015. During this time some of our files will not be available for viewing or downloads. Thank you for your patience.
S15 LV Heavy Duty Micro
Heavy Duty Micro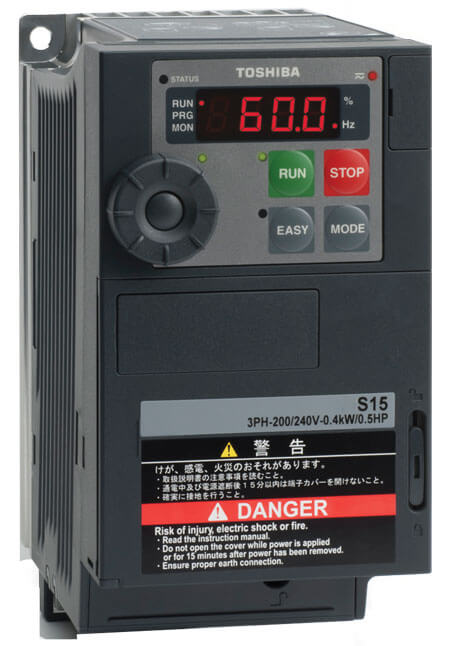 Toshiba's heavy duty S15 adjustable speed drive is a compact and high performance drive designed for controlling a wide range of variable and constant torque applications. This micro-drive is capable of working with permanent magnet (PM) motors, which allows for greater flexibility in selecting a motor for an application and optimizes energy savings. A robust design allows the S15 to operate in extreme temperatures and environments. In addition, the S15 features advanced technologies, and an expanded PID control allows a greater level of precise control and operation of difficult level control applications. No other micro-drive delivers such reliable and extreme performance with extensive capabilities at such a competitive cost.