We are performing scheduled maintenance on our servers 03/02/2015. During this time some of our files will not be available for viewing or downloads. Thank you for your patience.
Transportation Systems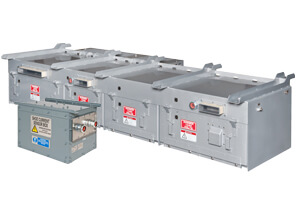 Since 1997, Toshiba's transportation systems have been well-established in the rail transit market. Toshiba's propulsion inverters and auxiliary power units are used in rail systems worldwide, such as Chicago, IL, and Washington D.C. While supplying systems for heavy rail, commuter rail, and lightrail, Toshiba transportation systems have proven to be reliable in all types of rugged environments..