Need a Quote? Have A Question?
Service Locator
Service Locator
Where to Buy
Where to Buy
Where to Buy
Reduce your operating costs and calculate the harmonic impact on your system
Click an App to Download and Install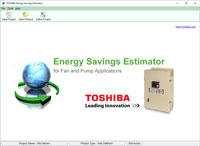 Toshiba Energy Savings Estimator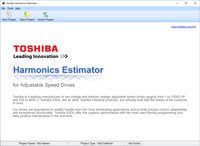 Toshiba Harmonics Estimator
The Q9 adjustable speed drive is a solid-state AC drive designed for commercial variable torque applications such as fans and pumps for VAV systems, cooling towers, and pump systems. The Q9 features a multi-functional LCD display that provides a programming interface, monitoring display, and operation mode. The Q9 provides protection against drive overload, motor overload, overvoltage, and ground faults, to name a few. These features make the Q9 suitable for a wide variety of applications that require reliable motor control.
Key Features
Process control on the HVAC marketed Q9+ allows for reduction or eliminated usage of dampers for HVAC
Automated process control can reduce wear and tear on all equipment reducing maintenance and extending the life of the system. By monitoring the motor load and current, the motor lifespan will also drastically be extended when put on an ASD
The Q9+ offers the same VLP Technology as the P9 drive
Product Image Gallery