Need a Quote? Have A Question?
Service Locator
Service Locator
Where to Buy
Where to Buy
Where to Buy
Reduce your operating costs and calculate the harmonic impact on your system
Click an App to Download and Install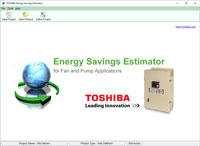 Toshiba Energy Savings Estimator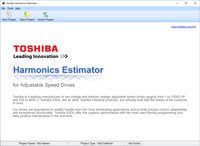 Toshiba Harmonics Estimator
The next-generation WX9 adjustable speed drive combines Toshiba's proprietary, ground-breaking Virtual Linear Pump (VLP
®
) Technology with our patented 18-pulse copper-wound autotransformer design, and a common bus connection for multi-parallel KVA performance. By incorporating VLP Technology, the WX9 directly, precisely, and linearly controls pressure, flow, level, and temperature, which seamlessly controls multiple devices while balancing the load between them. This gives our customers an efficient drive with less cabling that eliminates significant harmonic content to the power grid, all while operating in a narrower footprint—leading to reduced energy consumption and production costs.
Product Image Gallery