Need a Quote? Have A Question?
Service Locator
Service Locator
Where to Buy
Where to Buy
Where to Buy
Reduce your operating costs and calculate the savings on your system
Click the App to Download and Install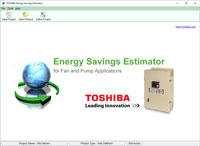 Toshiba Energy Savings Estimator
In some industrial applications, users need reliable and efficient adjustable speed drives that do not contribute significant harmonic distortion to the power grid. The HX7 is the newest addition to the Toshiba 7-Series family offering the latest technology and proven reliability.
Patented 18 Pulse Design (US Patent 6396723 - JP Patent 2000-179543, Pending)
Small Footprint
Powerful, User-Friendly Operator Interface
Variety of Communication Options
Product Image Gallery