EQP Global® Motor Series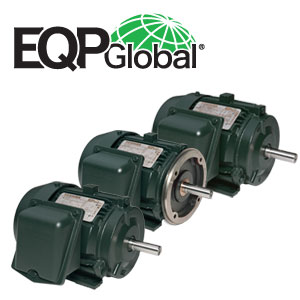 Toshiba's general purpose, totally enclosed fan cooled, NEMA Premium ® efficiency, EQP Global® motor series is Toshiba's next-edge motor product line. These motors are designed to meet or exceed the competitive demands of the global market as well as the requirements of the Energy Independence & Security Act of 2007 (EISA), while maintaining the high reliability and quality expected from Toshiba. The EQP Global motor series is CE certified, Division 2 Certified and address global motor standards - including NEMA, IEC, and JIS regulations.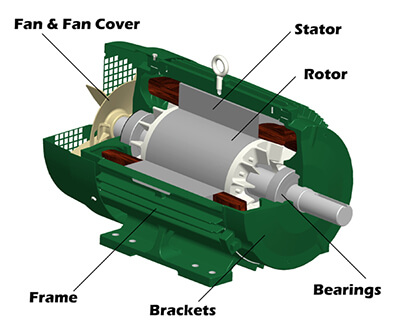 Stator
Optimized Slot Geometry
Modeled Flux Density to Produce Best Stator Slot Configuration
Decreased Core Loss (Efficiency Increase)
Reduced Winding Resistance (Core Temperature Decrease)
Rotor
Optimized Slot Geometry
Modeled Current Density to Produce Optimal Rotor Slot Configuration
Reduced Stray Load Loss
Bearings
Low-Viscosity Grease Used to Decrease Mechanical Losses
Brackets
Optimized Rib Geometry with FEM Analysis to Increase Strength-to-Weight Ratio
Casting Design Eliminates Grease Pipes on Smaller Frames
Frame
Finite Element Model (FEM) Analysis Used to Determine Optimal Fin Geometry to Increase Heat Dissipation
FEM Analysis Used to Increase Strength-to-Weight Ratio
Search by feature:

Horsepower (HP):




Speed (RPM):




Voltage (V):




Enclosure:




Efficiency:




Search by model:




Enter a model number to
search for product details.