Need a Quote? Have A Question?
Service Locator
Service Locator
Where to Buy
Where to Buy
Where to Buy
Reduce your operating costs and calculate the savings on your system
Click the App to Download and Install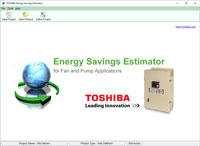 Toshiba Energy Savings Estimator
The NC3 ASD is a RoHS compliant nano-sized drive with a full range of features to meet the demands of most 120/220 V industrial or HVAC applications. The NC3 may be operated from either a single or three-phase power source and is a reliable option for OEMs, allowing for easy installation and drop-in replacement for starters. The NC3 is side-by-side mountable and its vertical construction allows for an impressively small footprint.
Product Image Gallery