Need a Quote? Have A Question?
Service Locator
Service Locator
Where to Buy
Where to Buy
Where to Buy
Reduce your operating costs and calculate the savings on your system
Click the App to Download and Install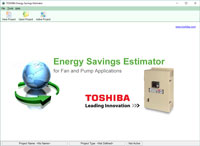 Toshiba Energy Savings Estimator
Toshiba offers a wide variety of communication card options that are specifically designed for our G7, H7, and Q7 adjustable speed drives. These cards support countless communication modules, including DeviceNet, Profibus, ModBus RTU, and Tosline S20.
Product Image Gallery