Need a Quote? Have A Question?
Service Locator
Service Locator
Where to Buy
Where to Buy
Where to Buy
Reduce your operating costs and calculate the savings on your system
Click the App to Download and Install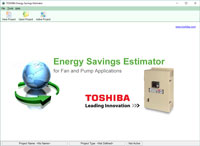 Toshiba Energy Savings Estimator
Toshiba's GX7 PWM adjustable speed drive is a severe duty drive built to handle all conventional applications in the industry, ranging from the simplest to the most complex. The GX7 offers flux-vector technology with or without encoder feedback. This drive maintains astoundingly tight control over both torque and speed with the industry's most user-friendly operator interface. The GX7 is designed to handle the most extreme conditions, continuing the G-Series tradition of delivering a robust performance platform.
Product Image Gallery