Need a Quote? Have A Question?
Service Locator
Service Locator
Where to Buy
Where to Buy
Where to Buy
Reduce your operating costs and calculate the savings on your system
Click the App to Download and Install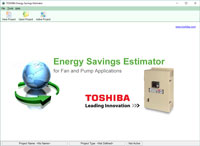 Toshiba Energy Savings Estimator
The S11 adjustable speed drive is the next generation of micro drives. The S11 provides maximum torque with precise speed control and features an easy-to-use, quiet, and compact design. A removable terminal board, larger terminals, bidirectional speed search and PID control are just a few features that make this drive stand out against other micro drives. No other micro drive delivers such reliable performance and extensive capabilities at such a competitive price.
Product Image Gallery