Need a Quote? Have A Question?
Service Locator
Service Locator
Where to Buy
Where to Buy
Where to Buy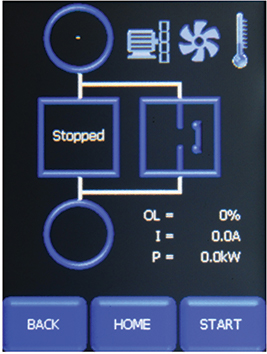 What is new?

User Friendly (Removable) 3.5" Color Touch Screen Rated IP66/ Type 4X with 17 Languages
Full Auto Configuration
Built-in Applications (42 Pre-programmed Applications)
Auto Pedestal to Control Spinning Motors and Automatically Corrects the Start & Stop (Decel) Pedestals
Built-in iERS – intelligent Energy Recovery System
Life Time Event Logging Diagnostics (up to 3 million events)
Fully Field Upgradeable Firmware via USB Port
2-Year Warranty
110~240Vac Control
4 Programmable Digital Inputs
5 Programmable Relay Outputs
Analog Output (0-10V / 4-20mA)
Analog Input (0-10V / 4-20mA)
Toshiba International Corporation is proud to introduce the TE3 series, a next-generation low voltage solid state starter. The TE3 starter is equipped with an intelligent Energy Recovery System (iERS), which monitors voltage and current of and power factor for fixed speed motors. During lightly loaded motor conditions, the TE3 starter reduces the motor's voltage and current to maintain the motor's power factor. These adjustments allow the motor to run at a slower speed, which reduces motor energy consumption and operating temperatures. Additionally, programming of the TE3 is simple with a standard 3.5" full color touchscreen display (door mountable) and 42 pre-programmed application setup profiles.

Product Image Gallery
Product Image Gallery