Need a Quote? Have A Question?
Service Locator
Service Locator
Where to Buy
Where to Buy
Where to Buy
The LF516 Severe Service Magmeter is unquestionably one of the toughest and best performing industrial magmeters in the world today. Its extraordinarily tough performance specifications make the LF516 the perfect choice for the harshest industrial applications. Its exclusive electrodeless Float-N-Place™ alumina ceramic liner gives it the highest abrasion, corrosion, adhesion, and thermal shock performance specifications on the market.

The LF516 has one of the lowest conductivity magmeter specifications on the market. The LF516 has an ultra low conductivity specification of 0.01µS/cm on flows up to 9.84 ft/s, allowing it to work in applications where other low conductivity meters would fail.

Toshiba's ceramic liner is specially mounted "inside" the flow tube (Float-N-Place™) and does not protrude to the outside of the body like conventional ceramic magmeters. This exclusive float-inside-the-body design virtually eliminates any possibility of breakage due to accidental bumping of the meter or rapid temperature changes since the ceramic liner is not constrained by flanges. Compare Toshiba's Float-N-Place™ Thermal shock specifications of 302°F change in just 0.5 seconds to other stationary locked-in-place liners.
Product Image Gallery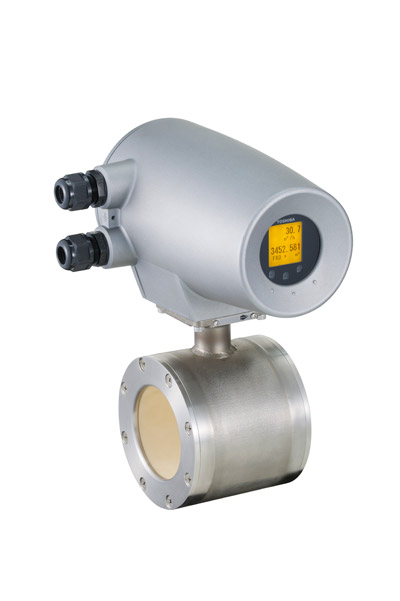 Product Image Gallery