UPS Manager - UPS Management Solution
Need a Quote? Have A Question?
Service Locator
Service Locator
Where to Buy
Where to Buy
Where to Buy
RemotEye ®4 is the newest UPS manager and monitoring solution for Toshiba uninterruptible power systems (UPS). The fourth generation UPS monitoring solution provides many features such as custom dashboards and universal communication protocols:
Multi-Protocol UPS managers are designed to control and monitor uninterruptible power systems via the internet with support for Simple Network Management Protocol (SNMP), Hypertext Transfer Protocol (HTTP/web browser), and Modbus TCP/RTU, and BACnet IP/MSTP communications protocols. Email notifications can be sent to the network administrator in case of power outage. UPS Manager can initiate an orderly shutdown command to connected servers to minimize any risk of data loss. RemotEye® 4, includes upgrades such as a customizable dashboard, UPS Home Group, user defined reminders, mobile-friendly web site, and built-in firewall.
Modbus TCP/RTU
BACnet IP/MSTP
SNMP
HTTP/S (Web Interface)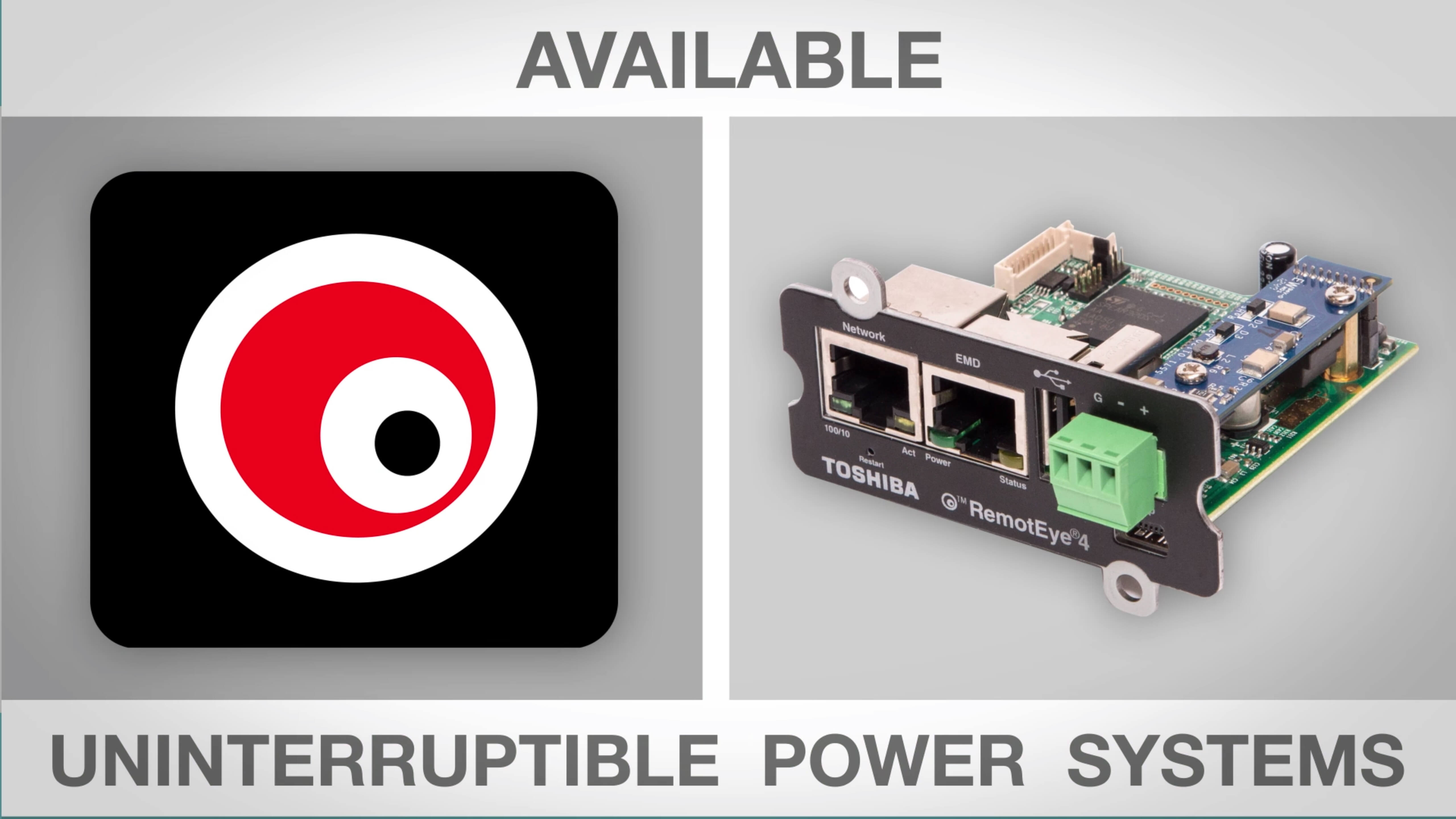 Toshiba RemotEye 4 UPS Monitoring Video >
Innovative Features
Custom Dashboards

With a variety of widgets to choose from, RemotEye® 4 users can customize their personal monitoring dashboards via the web interface.

UPS Home Group

Allows monitoring multiple Toshiba UPS (w/RemotEye 4) units simultaneously in one web interface.

Reminders

Custom reminders can be programmed for preventative UPS maintenance, such as air filter and battery replacements

Mobile Web

Mobile-friendly website for UPS status updates on-the-go

Multi-profile logins
IPv6 ready
Wi-Fi Compatible (Edimax EW-7811Un USB adapter is needed - sold separately)
Improved Security

RemotEye® 4 uses SSHv2 secure connection for console login to ensure data transmitted over the network is protected. It also includes a firewall feature that prevents unauthorized access to UPS units supported by RemotEye® 4. The web interface can be accessed via HTTPS for a secured connection.

Automatic software updates
Orderly shutdowns for operating systems (e.g. Windows OS)
Environmental Monitoring Device available for real-time temperature and humidity readings
Pairs well with RemotRadar® software for monitoring of up to 5,000 RemotEye® cards
Compatible with T1000, 1600XP/XPi, 4300, 4400, 5000, G2020, & G9000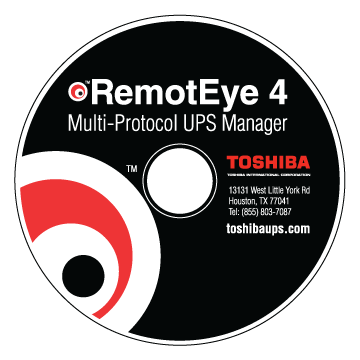 Product Image Gallery