We are performing maintenance on our servers. During this time some of our files will not be available for viewing or downloads. Thank you for your patience.
T300MVi® 4160 V MV
Standard Duty All Purpose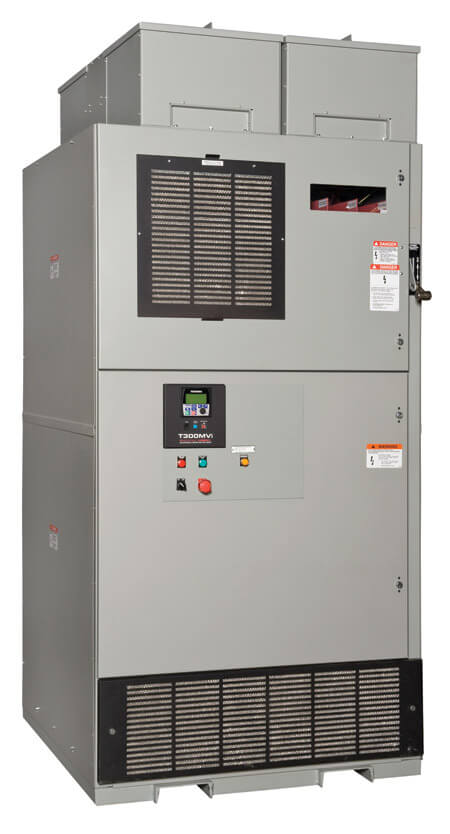 Toshiba's T300MVi® 4160 V medium voltage adjustable speed drive is the most advanced drive in the industry. No other drive in the market features the latest five-level Pulse Width Modulation (PWM) with Neutral-Point Clamping (NPC) technology. This advanced technology allows for a smaller footprint, a reduced component count, and ultimately, a lower cost. In addition, it incorporates the latest safety technology, making it one of the safest designs on the market.