Need a Quote? Have A Question?
Service Locator
Service Locator
Where to Buy
Where to Buy
Where to Buy
Reduce your operating costs and calculate the savings on your system
Click the App to Download and Install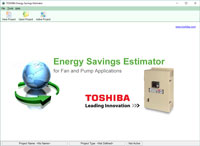 Toshiba Energy Savings Estimator
Toshiba's second-generation UL Type 3R/4/4X outdoor medium voltage adjustable speed drive is an innovative outdoor ASD offering. The MTX2-15 drive design offers removable power modules for improved MTTR as well as totally-enclosed cooling system, making the MTX2-15 one of the toughest medium voltage drives constructed for extreme environmental conditions.
| | |
| --- | --- |
| Lower Cost of Ownership | Outdoor design eliminates the cost of integrating drives into buildings. Eliminating the need for building air conditioning units provides savings in operational budgets. |
| Extreme Operating Conditions | Innovative totally-enclosed heating and cooling design with cabinet enclosure allows for drive operation in temperatures ranging from -45°C to 50°C. Available with UL Type3R/4/4X enclosure for protection against ice, rain windblown dust or corrosion. |
| Removable Power Modules | Design allows for removal of power modules for maintenance or repairs. Each module contains cooling system, IGBTs and DC bus capacitors, which helps to reduce spare parts inventory needs. |
| Integrated Isolation Transformer | Phase shifting transformer reduces overall harmonics to meet or exceed IEEE® 519-2014 standards. Integral transformer simplifies design and reduces overall footprint. |
| Input Control Disconnect Section | Disconnect section helps improve safety with pad-lockable input disconnect switch interlocked with a vacuum contactor. A viewing window allows verification of switch in disconnect position, helping to ensure safe access. |
Product Image Gallery