Need a Quote? Have A Question?
Service Locator
Service Locator
Where to Buy
Where to Buy
Where to Buy
Reduce your operating costs and calculate the savings on your system
Click the App to Download and Install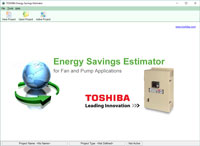 Toshiba Energy Savings Estimator
The T300MVi® Regen medium voltage adjustable speed drive is a 100% regenerative drive that can be configured with commonly-used options for an easy-to-install, turn-key package. The standard T300MVi® adjustable speed drive is only capable of two quadrant operation. When the T300MVi is configured with the Regen module, it is equipped with an active front-end that allows regeneration energy from an induction or synchronous motor to be placed back into the power line with adjustable power factor and low reflected power line harmonics.

Product Image Gallery